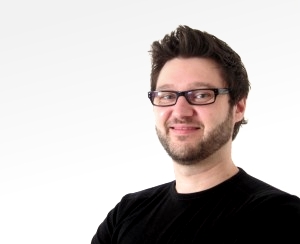 My name is Bojan Bjelić, and this is my blog on software, productivity, and the digital world. I live in Vienna, Austria and work as an enterprise architect in Global Blue.
I am highly proficient in English, good with German, speak a bit of Russian, and my mother tongue is Serbian (Serbo-Croatian).
Professional experience
generalist

A person with a broad general knowledge, especially one with more than superficial knowledge in several areas and the ability to combine ideas from diverse fields.

(as defined in wiktionary)
I have more than 17 years experience in the software industry, working on software architecture, system design, database driven web applications, web services, desktop applications, middle-tier applications, database design, database programming, and complete solutions for Gaming, Financial, Betting, Healthcare, and Trading industries.
If you would like to know more, here's my CV as a web page.
As I am very motivated to expand my knowledge and experience, I have also worked freelance on a number of projects in my spare time.
Please check the work category for more information, check out some posts, and feel free to contact me.
Skills & keywords
System design, System integration, Software architecture, System analysis, Project management, Product management
Software design patterns, Database design, Agile development, Scrum, Scrum master, Product owner, UML, Use cases, Test driven development, Continuous integration, Unit testing, Build process
Software development, Programming, Web development, Web design, Usability, Information architecture, User interface
.NET 4.0, .NET 3.5, .NET 2.2, .NET 1.1, C# 4.0, C# 3.0, C# 2.0, C# 1.1,
REST, WCF, SOAP
ASP.NET Web API, ASP.NET MVC, ASP.NET, ASP.NET Web Forms
LINQ, LINQ to SQL, Entity Framework, LINQ to XML
JavaScript (v1.2 – v1.7), AJAX
XML, XSLT, Regular expressions (Perl, Microsoft)
SQL, T-SQL, Microsoft SQL Server, MySQL 4, MySQL 5, Oracle
PHP 4, WordPress, Code Igniter,
ASP (v2.0, v3.0), VBScript (v1.0 – v5.5)
HTML (v3.2 – v4.01), XHTML (v1.0, v1.1), CSS, HTTP,
ASP.NET MVC + Web services, ASP.NET MVC + Microsoft SQL Server 2005, ASP.NET Web Forms + Microsoft SQL Server 2003 / 2005, ASP.NET Web Forms + Web services, ASP + Microsoft SQL Server 2003, ASP + Oracle 9